Exclusive Delivery Programs
Delivery companies, especially in today's world, are a critical component of society. More packages continue to be ordered each day by consumers around the globe. Getting those goods to customers in a timely, efficient fashion is what separates successful delivery companies from the ones that do not last—we're here to keep you moving safely.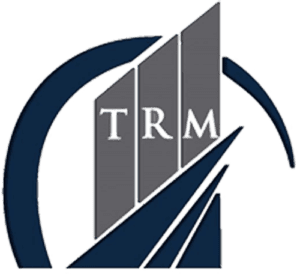 As a locally-owned and operated insurance agency headquartered in Chattanooga, TN, TRM Insurance is committed to providing quality insurance products for individuals and businesses across the United States. We combine our strong insurance background and product knowledge to assist both current and future clients to manage and plan for all types of potential risks.
Our team of knowledgeable insurance professionals are experienced in creating policies designed to fit your needs. With TRM Insurance, our friendly staff will work with you on a one-on-one basis to develop not only a fitting policy but a long-lasting relationship. When you work with TRM Insurance, you'll experience the exceptional service and attention to detail that you can only find with an independent insurance agency.
Privacy Policy
The Advantage of an Independent Agency Working for You
What makes our independent agency different?
We represent multiple insurance companies.
We are licensed insurance advisors.
We are by your side every step of the way.
We offer a wide variety of insurance solutions.
Find Out How
The Solution to Your Insurance Needs
Types of commercial trucking insurance, depending on your line of service.
Independent Service Providers
Turn uncertainty and stress into confident protection.
Having appropriate insurance is essential for your delivery company. Protecting your drivers, your equipment, and the goods that you are delivering to consumers is important. TRM Insurance is proud to provide coverage for delivery companies across the United States.
More Solutions
Our Raving Reputation
Check out a few things that make us great and see why you should secure coverage with TRM Insurance.
They have strong ties with the community and it shows. It's nice to do business with people that really show they care about you and your family.
Over the years, we've never once had to worry about our coverage. My husband and I are long-time customers and proud to be.
Surprisingly flexible and in-touch with my needs as a small business owner. Can't ask for more.
Voted Best of the Best
by ISP and DSP Nationwide.
One of the first to offer
an Amazon DSP program.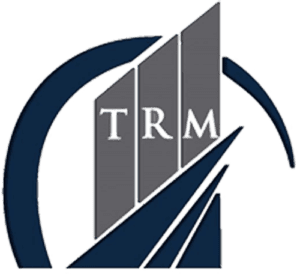 A Move in the Right Direction
Here's what sets us apart when it comes to serving your insurance needs.
Broad Coverage
We provide solutions to clients in 25+ states across the United States.
Personalized Service
We go the extra mile to exceed your expectations and needs.
Exclusive Programs
We're trusted by top businesses to insure their valuable assets.
Click it. Read it. Cover it.
Get a glimpse of the risks you face and how your insurance can protect what matters most.
Commercial Trucking Insurance
Risk Factor
The type of trucking insurance you need can vary based on a number of factors. Private carriers who are hauling goods in their own truck or for an employer will need insurance designed for private trucking. Owner-operators will have different needs depending on whether they are operating under their own authority or under permanent lease to a motor carrier.
Solution
Having the right insurance for the situation is essential. For example, an owner-operator under permanent lease to a motor carrier may have their primary liability insurance provided by the motor carrier. However, there are other coverages they'll want to consider. Additionally, the type of truck, driver experience, and goods hauled can all affect coverage needs as well.
Garagekeepers and On-Hook
Risk Factor
Tow trucks carry a unique risk involving the property of someone else. The tow truck could be involved in an accident and the vehicle it is towing could become damaged. Also, it's not unusual for a towed vehicle to be stored overnight at the garage of the towing company. In either scenario, special insurance is needed to cover the towed vehicle.
Solution
On-hook insurance provides protection in the case of damages to a vehicle while it is being towed. Garagekeepers insurance would cover losses sustained when a vehicle is being temporarily stored at the towing company's location.
Bobtail Insurance
Risk Factor
Sometimes a truck is driven without a trailer attached. This could include when the driver is on their way to pick up a load, has just dropped off a load, or is in between loads. When a truck is driven this way under someone else's trucking authority, a coverage gap can exist if the truck is involved in an accident and found liable for bodily injury or damage to property.
Solution
Bobtail insurance is a liability policy that provides coverage for legal fees, damages awarded, and medical expenses for times when a truck is driven under someone else's trucking authority and there is no trailer attached.
Non-trucking liability
Risk Factor
Trucks that are under permanent lease to a motor carrier are typically covered under their liability coverage, which offers protection when the truck is used for business purposes. But what happens if the truck is involved in an accident and is liable for damages caused while being driven for non-business purposes?
Solution
Non-trucking liability insurance offers protection when a truck is driven for personal reasons, for example while running personal errands on a day off. It covers medical expenses, property damage, and legal fees related to the driver.
Trailer Interchange
Risk Factor
There are times a trailer needs to be handed off from one trucker to another to finish the shipment. The contract that arranges this transfer is known as a trailer interchange agreement. The parties to this agreement would need trailer interchange insurance.
Solution
If a trailer is damaged, the trucker currently in possession of it would be responsible for them. Trailer interchange insurance offers protection for these damages for the period of time the policyholder is in possession of the trailer.
Rental Reimbursement With Downtime
Risk Factor
A truck that's been damaged in an accident will need to be taken off the road for repairs. When the truck can't be used, the business will lose money.
Solution
Rental reimbursement with downtime may cover the cost of truck payments and other bills while the truck is inoperable due to a covered loss. It may also provide reimbursement for a temporary replacement truck.
Motor Truck General Liability
Risk Factor
Owner-operators under their own authority and motor carriers can find themselves responsible for their mistakes. A customer injury, a delivery mistake or damage to goods, or damage to property caused by their truck or the actions of a driver can all be very costly.
Solution
Motor truck general liability insurance may provide coverage for bodily injury and property damage, personal or advertising injury, and other damages caused by the company's own negligence.
Motor Truck Cargo Insurance
Risk Factor
For-hire truckers are often hauling something for someone. For the time that the freight or goods are in the possession of the trucker, the trucker is responsible for any damage to the goods. Whether the goods are damaged in a collision, are spilled off the truck, or damaged during loading and unloading, the expenses associated with this damage can add up fast.
Solution
Motor truck cargo insurance, sometimes simply referred to as cargo insurance, may cover the cost of the damaged cargo, removal expenses if the cargo is spilled, lost cargo, legal fees, and freight charges if the cargo is not delivered.
Physical Damage
Risk Factor
If a truck is damaged in an accident and another driver is not held liable for these damages, the truck's owner would be responsible for the repairs. The truck's owner would also be responsible for damages caused in other ways, such as if something falls on it, it is vandalized, it catches fire, or it is stolen.
Solution
Physical damage insurance covers the cost of repairs to your own vehicle if it's damaged by you or it is damaged by some other factor that you cannot be held responsible for. For vehicles that are owned outright, this coverage may be optional. However, if the truck is being leased or financed, this coverage may be required by the bank.
Trucking Insurance 101
Make sure you cover the unique risks you face with trucking insurance.
Click on the hotspots.

Discover your risks.

Get the right coverage.
  Contact TRM Insurance
As an independent agency, we are here to help you find the right coverage.